Intelligent Solution Company, Inc
---
Greensboro, North Carolina * Email webmaster@theintelligentsolution.com
---
The Intelligent Solution Company, Inc is a North Carolina based Corporation specializing in rapid deployment of internet based enterprises.
We can develop your web based projects from conception to completion and also offer full Web site management for existing Web sites at industry standard rates.
We accept a limited number of new clients monthly. If you have need of Web site development services either large or small please feel free to contact us via email or voice.
Current End User Projects Include:
EveryDayLowPrice.com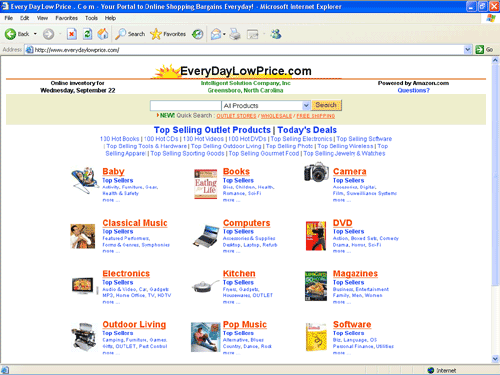 ---
Greensboro, North Carolina * Email webmaster@theintelligentsolution.com